Business In Ilminster Group (BiiG) is a friendly weekly networking meeting that brings together a wide range of businesses in and around the Ilminster area in Somerset.
We're committed to providing BiiG opportunities for our members, keeping our eyes and ears open for possible business leads, generating referrals, supporting their organisation and sharing experience.
Whether you're an experienced networker or just starting up your business we'd be delighted to welcome you along to visit us and see what a BiiG opportunity awaits you.

Enjoying the @Wimbledon #tennis, so thought I'd post accordingly! Please share with anyone who would like a free co… t.co/3CVqE38INm
Retweeted by Business in Ilminster Group
Our BiiG breakfast is this Friday - so excited 🫶🏼
Show

Media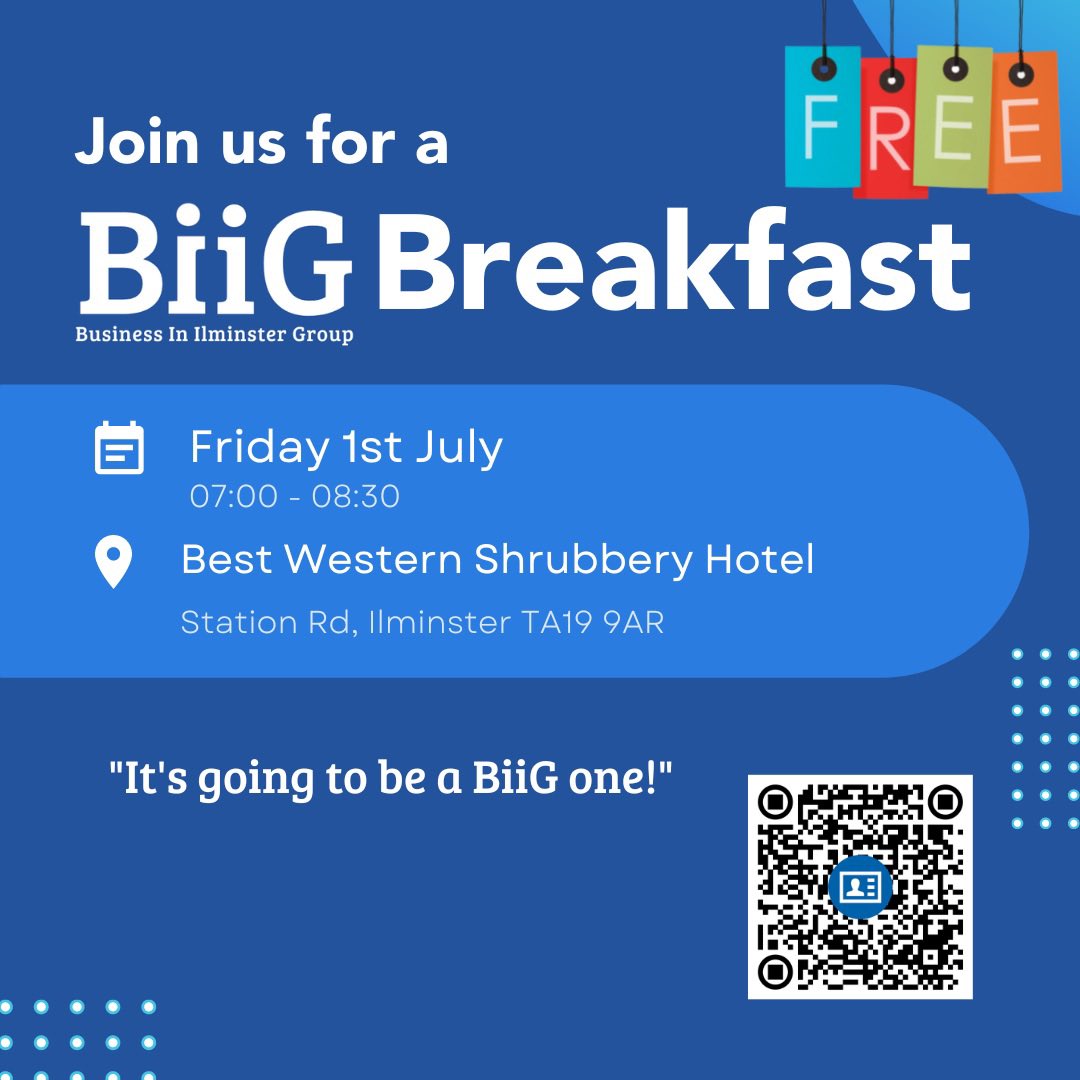 We are introducing FLEX - short-term hire. Increase the number of terminals for events 👊🏼 short-term hire, no addi… t.co/7M9oHSXfs5
Retweeted by Business in Ilminster Group